NEW RARE LIVE-APPEARANCES ADDED!
see "SHOWS"
---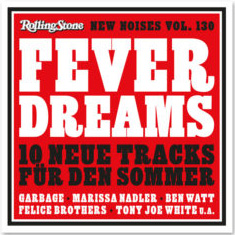 Don't miss the July edition of German ROLLING STONE with "Fire In The Air" on the CD compilation "Fever Dreams":
Es liegt etwas in der Luft: Feuer ist es beim deutschen "Vintage-Hedonisten" Kornelius Flowers, dunkler Südstaatenzauber bei Tony Joe White. Die Songwelten von Ben Watt sind mit fieberhaften Albtraumzuständen verhangen, und Marissa Nadler sinniert in ihrer zarten Folkballade darüber, wie es denn wäre, sich in Luft aufzulösen.
Kornelius Flowers "Fire In The Air"
Über Flowers heißt es schon mal, er sei so etwas wie der Tom Petty von Trier. Das greift vielleicht etwas zu hoch, aber sein Album heißt sehr passend "Vintage Hedonist".
---
---
June, 3rd, 2016!! Album "Vintage Hedonist" is now officially available!
Order your LP or CD at jpc, digital at itunes, or visit a real record shop – which is New Lifeshark in Essen!
---
Debut album "Vintage Hedonist" is out since June 03, 2016 on SumoRex/CARGO!
All 12 songs have been mixed by Kurt Ebelhäuser (Tonstudio 45) and mastered by Dog Young and are available on VINYL and CD.

New Kornelius Flowers band featuring
Jordan Bleu (drums)
Herr Dannehl (bass / B-voc.)
Matt Dawson (guitar / Pedal-Steel / B-voc.)
Noberto Mason (guitar / acoustic guitar)
Andy Müllen (organ / piano)
Kornelius Flowers (vovals / guitar)
---
The crew who played most of the songs on Vintage Hedonist (from left to right behind Kornelius):
Herr Dannehl (bass), Matt Dawson (guitar, pedal steel), Norbert Schmitz (piano, organ), Michael Stein (drums)
Save